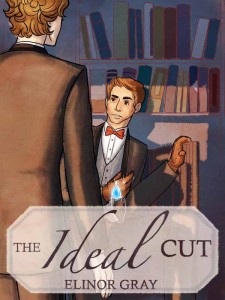 PHOTO DESCRIPTION: 
A solitary diamond glitters on a black field.
STORY LETTER: 
Dear Author,
I'm a jewel thief― the best in the world and proud of it. The only reason I'm even at this party is to get the job done; find the £3 million diamond with my name on it, steal it and get the hell out as fast as possible. But the mystery man who's been making eyes at me from across the room all evening is making me lose focus, distracting me, but I'm a professional and it takes more than a pretty face to keep me away from my prize. So there I am, sneaking into the vault, when I see mystery man breaking into the safe! If he thinks he's walking out of there with my diamond, he's crazy. There's no way I'm letting it go without a fight, even though there's something about this guy that totally throws me off my game.
Note: No BDSM please, and I would love a HEA for these guys!
Sincerely,
Jaime
STORY INFO:
Genre: contemporary
Tags: action/suspense/adventure, criminals, jewel thieves, public activity, competitors to lovers, humorous
Word count: 11,679
The Ideal Cut on Goodreads

PDF | Mobi | ePub
Review The Ideal Cut on Goodreads