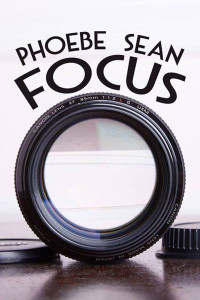 PHOTO DESCRIPTION:
A black-and-white photo of a beautiful young man, possibly a fashion shoot, on a plain background. Styled, light-colored hair crowns a pretty face. The man's eyes are sexy, his mouth slightly open. His checkered shirt is open, revealing strong, defined abs as he stretches his arms over his head.
STORY LETTER:
Dear Author,
Look at him. He is so gorgeous and so easy to work with; he really is my favourite model. Sadly I have started fantasising that the looks he is giving the camera are actually for me. But I know that could never be the case. Look at him, he is perfection, and then me, I am definitely not, I'm just an average guy.
Please help me get over my fantasy and move on from my delusion.
With thanks,
A shy photography geek.
I would really love a fun story with lightness and humour.
Thanks,
Verity
P.S. No smoking please.
STORY INFO:
Genre: contemporary
Tags: photographer, student/social worker, non-penetrative sex, anxiety, personal insecurities, past bad relationship
Word Count: 20,929
Dedication
To Verity, first and foremost
To Dominic and Frédérique
To Philippe, always
Thanks
Many thanks to my editor, Jennifer Mattison, for her patience and knowledge, and to all the proofreaders. Thanks to my cousin Stéphane Godin, the real one, for his tips on photography and fashion shoots. Special thanks to Phil, for always believing in me without fail and to my kids, for not being surprised or excited about this in the least.
EVENT: Love is an Open Road
Focus on Goodreads
ePub | Mobi | PDF
Review Focus on Goodreads