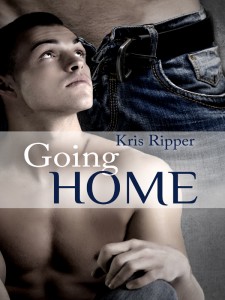 PHOTO DESCRIPTION:
The subject of the photograph can be seen through the inverted-V of a tall, looming man's legs. A young, white man kneels on one knee while desperately gripping the other, head down. A chain is locked around his neck, and the man standing in the foreground is holding an alarming-looking whip.
STORY LETTER:
Dear Author,

The right to own sex slaves has just been made illegal. The government is taking the slaves to a reeducation camp where we can learn to be a part of everyday society. But what they don't understand is that I've been with Master for 7 years and there's nowhere else I'd rather be than kneeling at his feet, with his collar around my neck and being used in any way he needs. I'm his.
Master and I love each other, and more, we need each other. Help us be together in the way that we need.
I enjoy a loving master/slave relationship with a truly submissive and sweet slave and an attentive and loving master. All kinks are welcome and angst is a plus.

Sincerely,

Breann
STORY INFO:
Genre: alternate universe
Tags: established relationship, separated and reunited, master/slave, overbearing friends, dirty talk, BDSM, hurt/comfort
Content Warning: past abuse/rape of secondary character
Word Count: 66,139
Acknowledgements
I tried very hard to write a light-hearted angst romp in a contemporary world that only recently reconsidered legal slavery and indentured servitude. Evidently my brain can't do "light-hearted" and "slavery" in the same story. To that extent, this story owes tremendous philosophical considerations to the Marketplace books by Laura Antoniou and the BDSM Universe of prolific fanfiction writer Xanthe. Both authors have influenced the way I think of power and consent, and inspired me to attempt writing an alternative universe which shares many elements of our own.

My deepest thanks to Breann, who wrote the prompt (and found the picture) that sparked this story. I'm also indebted to my beta readers, who pointed out all the inconsistencies and logical failings of the world in this story. The remarkable Enny Kraft did a spectacular last-minute cover for this book, capturing the mood perfectly. And Lucie Le Blanc, as always, provided a razor-edged proofread. This time around she also corrected my lousy addition, for which I'm grateful.
EVENT: Love's Landscapes
Going Home on Goodreads (NSFW)
ePub | Mobi | PDF
Review Going Home on Goodreads