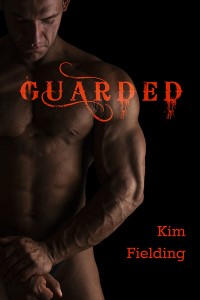 PHOTO DESCRIPTION:
Two very muscular, shirtless men stand under a cascade of water. The man on the left kneels and rests his head against the other's torso. His eyes are closed and his palm is pressed against the other man's heart. The man on the right leans over his companion slightly and gathers his companion's long wet hair with one hand. He looks down at his companion with tenderness and concern.
STORY LETTER: 
Dear Author,

We are on the run, me― a bodyguard― and him― a prince. I have admired him for so long, but he hates me.
*Can be set as a fairy tale/fantasy/medieval. No sci-fi, dystopia, contemporary.
*Feys, warlocks, vampires, shapeshifters if you like (not necessarily), no ghouls, ghosts or zombies.
*Lots of erotic tension, other partners/threesome welcome, non-con okay.
*Must have fighting scene(s) (each other or others) with/without weapons. Slow growing of love. HFN or HEA please.

Thank you very much,

Margitta
STORY INFO:
Genre: fantasy
Tags: royalty, military men, enemies to lovers, hurt/comfort, prison/captivity
Content Warnings: rape
Word Count: 36,754
EVENT: Love's Landscapes
Guarded on Goodreads
ePub | Mobi | PDF
Review Guarded on Goodreads