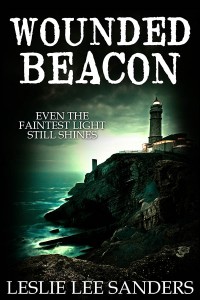 PHOTO DESCRIPTION:
Two silhouetted men embrace in a passionate kiss laced with a bit of sweetness and sadness, inside a dimly-lit room near a closed window where the branches of a tree are visible. One man seems to be determined, near desperate, and the other seems to be coming to terms with or accepting a situation.

See the photo here
STORY LETTER:
Dear Author,

It seems to me that there's something both sweet and sad about this embrace, like there's an underlying sense of desperation on the part of the man on the left and acceptance on the part of the man on the right. What's the real story here? Has the man on the right just passed on bad news that his partner can't handle? Are they saying good-bye before leaving for different parts of the country, the world, or maybe the universe? Or is this the reunion after a long time apart, with neither half of this couple quite sure yet how they fit back together?
What I'm looking for, author, is an exploration of the emotions in this scene. What brought it about? Where do they go from here? Any genre is acceptable, from contemporary to paranormal to sci-fi, if that's your choice. I'd like an HEA or HFN, but what I'd really like to feel at the end of your story is a sense of hope for these two men.
Thank you so much, and I can't wait to read what you come up with.
Sincerely,

Cari

STORY INFO:
Genre: science fiction
Tags: dystopian, post-apocalyptic, sweet/no sex, dark, prison/captivity, debilitating injury, hurt/comfort, fighting
Word Count: 16,124

Acknowledgements
Many thanks to those who helped polish this story; my beta readers Debbie and Linda, and my editors Rhonda and Anna. I appreciate every second of your time. Thanks to the M/M Romance group for allowing me to participate in such an amazing event, and to all of the volunteers.

EVENT: Love's Landscapes
Wounded Beacon on Goodreads
ePub | Mobi | PDF
Review Wounded Beacon on Goodreads