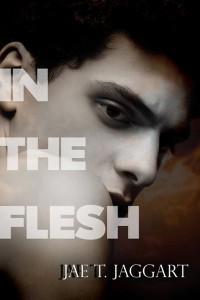 PHOTO DESCRIPTION:
Three young guys sit on the ground outside a public building. The central figure appears to hold the balance of power. His arms are looped around the other two. He is kissing one on the cheek, their hands clasping, while the other, although part of the group, his arm around the central figure's bent leg, looks lost, distressed. The complexity of the relationships between the three is emphasised by the interlinked hands of the two outer figures.
STORY LETTER:
Dear Author,
See this picture above? I'm the one on the left and the other two are my best friends. It's been taken last month by another friend of ours after a sleepless night while we were waiting for our ride back home.
Lately, my best buddies have gotten closer than ever. They exchange furtive glances every time they get a chance; they touch and kiss on the cheeks like there's nothing wrong about it. Not that it is wrong; I just never expected that from them.
I think by now everyone knows they aren't as straight as they appeared, but they don't seem to care. What hurts me is that they act like I don't exist even if I'm always right there beside them. I'm slowly becoming invisible and it hurts like hell because I've never wanted anyone more in my life than I've wanted them. I used to feel ashamed that I felt this way toward my best friends. Now, seeing them fall in love right before my eyes, I feel betrayed and jealous.
What can I do to make them see me?
Sincerely,
Shayla
STORY INFO:
Genre: paranormal
Tags: shifters, blood drinking, blood play, dark romance, horror/violent elements, light bdsm
Word Count: 13,019
Acknowledgements
First and foremost, a huge shout out to Shayla for offering such a terrific story prompt and image.
I would also like to thank Elizabetta for her most invaluable story advice and editing skills, all of which have been greatly appreciated. I would also like to thank the M/M Romance Group's Love's Landscapes team for volunteering their time, expertise and, doubtless, patience to this great event. A bottomless glass of champagne to you all!
EVENT: Love's Landscapes
In the Flesh on Goodreads
ePub | Mobi | PDF
Review In the Flesh on Goodreads