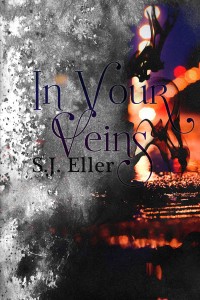 PHOTO DESCRIPTION:
The black-and-white photograph captures a short, intimate moment. Two men lean over a pool table, holding a cue together. One has short, dark hair and stubble that reaches across his face. Behind him is a larger man, his hair longer. He holds his companion's hand over the cue, guiding him as he presses a kiss to the smaller man's neck.
STORY LETTER:
Dear Author,
How did I get here, with him– it's so wrong… but it feels so right. He's asking me things I want to say yes to, but if I do my whole life will change. I've worked hard for what I have, life's not been easy but I knew which path I was taking and have marched down that road determinedly for years. Yet now I'm questioning everything I think I know about myself. One decision will alter my whole world.
These men have an interesting story to tell. I don't mind friends to lovers, enemies to lovers, GFY. I love UST. I don't want alien or sci-fi and do prefer contemporary but don't mind supernatural/fantasy/shifter. I do want an HEA (please).
Thank you author, I look forward to my story,
Sincerely,
Lori
STORY INFO:
Genre: contemporary
Tags: blue collar, accountant, addiction drug/alcohol, some darker aspects, hurt/comfort, men with pets, tearjerker, angst
Content Warnings: detailed description(s) of drug use
Word Count: 18,599
Author's Note
A lot went into this. There are a small handful of people who helped me throughout writing this, who encouraged me even when I was afraid to write something so personal. So thank you to all of you, but especially Raevyn and Barb, who have been an indispensable support system. And thank you to Lori for allowing me to take her prompt and run with it.
Dedication
To my brother, who fought hard but lost the battle.
To addicts who are struggling or have struggled.
And to the silent victims― the families, friends, and loved ones, who never give up hope, even when it seems like the world is impossibly dark.
EVENT: Love's Landscapes
In Your Veins on Goodreads
ePub | Mobi | PDF
Review In Your Veins on Goodreads