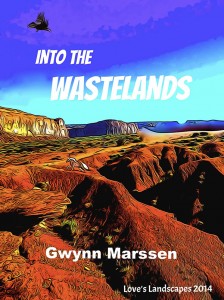 PHOTO DESCRIPTION:
A simple sepia drawing of a lean man lying naked and unconscious on a sand colored background. He has one hand curled up next to his head, one leg bent.
STORY LETTER:
Dear Author,

Riding through the desert on a routine patrol, I come across this… He's been left in the sand to die… by who? What is his crime? And dare I rescue him? He won't survive the heat of the coming day. It would be so easy to let the sun make my decision for me, and truly, that's what I should do. But there's something about him… I find I cannot turn my back on him.

Fantasy or post-apocalyptic/dystopian sci-fi would be awesome… other than that, go for it.

Sincerely,

Jaye
STORY INFO:
Genre: post-apocalyptic, dystopian, fantasy
Tags: adventure, tattoos, intercultural, animals, gods, first time, magic users, a smart-ass pony, corvidophobia
Word Count: 53,836
Dedication
This one is for Jaye McKenna for the awesome, awesome prompt that helped me create a world that is too interesting to leave after just this one book. So yes, I have a sequel planned 😉
Acknowledgements
Thumbs up for the Love's Landscapes crew who gave up all their free time to make this event so freaking awesome!

I want to thank Rick for your thorough beta-reading and helping me see problems I would've never spotted on my own. Also many thanks to Nicole from Angel Edits for the amazing edit job you did.

And Karen: thank you isn't enough for how grateful I am for all your help. Without you, the book wouldn't have been what it is now. I highly doubt I would've finished it, and even if I had, the process wouldn't have been half the fun.
EVENT: Love's Landscapes
Into the Wastelands on Goodreads (NSFW)
ePub | Mobi | PDF
Review Into the Wastelands on Goodreads