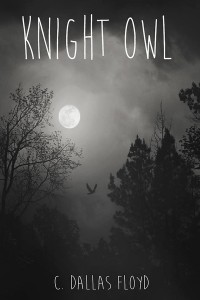 PHOTO DESCRIPTION:
A blond man holds the hand of a young boy and holds another child in his arms. They are standing atop a rocky ledge overlooking a river with grassy hills in the distance and an overcast sky above them.
STORY LETTER:
Dear Author,

This was my first glimpse of him, the man that completes my life, and his two beautiful children. I knew, somehow, that meeting him, meeting them, would change my life forever… and I was not disappointed. It wasn't long before their demons came calling, and even I was surprised by my protective instincts, despite my violent past and desire for family. Little did I know just what a blessing being part of his family would become, and what it would mean for my future. No non-con, BDSM, or super-kinky shenanigans. Looking for something that's sweet but with some heat, and would prefer at least one of the characters (likely the "observer") to be a shifter of some kind.

Sincerely,

Brett
STORY INFO: Genre: contemporary, paranormal
Tags: family, sweet, alpha, humorous, hurt/comfort, shifters-wolf/non-wolf, suspense
Content Warnings: Very Strong Happy For Now
Word Count: 16,166
Dedication
This story is dedicated to…

My husband, Dustin. For your love and commitment. My Knight, I love you.

My sister, Courtney, at Hartness Photography— for creating this awesome cover.

NOLAStars, my favorite group of writers. You are all amazing.

Chris Cox, Winnie Duplessis Griggs, and Liz Talley— For awakening in me the spark to once again write. I haven't found greater friends.
EVENT: Love's Landscapes
Knight Owl on Goodreads
ePub | Mobi | PDF
Review Knight Owl on Goodreads