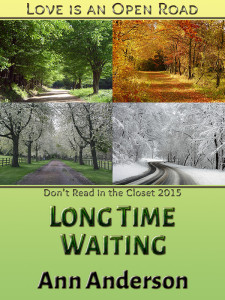 PHOTO DESCRIPTION:
Two young men, one with dark brown hair (on the left) the other with sandy brown hair (on the right), are kissing, both with looks of surprise. The man on the right has a hand across the others cheek, blocking the kiss from anyone looking.
STORY LETTER:
Dear Author,
We've been best friends since the day we met in kindergarten. I've been in love with him forever, but he's straight― as evidenced by the scads of girls he's dated. I finally worked up the nerve to not only come out to him our senior year of high school but also tell him how I felt for him. As I expected, he told me that he'd be my best friend no matter what but that he was straight and didn't feel the same way. I was heartbroken but knew that I had to suck it up if I wanted us to remain friends. I stayed single for the rest of high school while he dated every girl around. Now we are rooming together in college and I'm doing my best to get over him and move on. Unfortunately, every time I meet someone or date someone new, he thwarts my plans. I don't even want to talk about the time he walked in on me and my new guy about to get down and dirty― let's just say he was NOT happy. I don't understand! If I didn't know better, I'd say he was jealous. But he's straight… isn't he?
Please no threesomes, cheating, paranormal, or bdsm. Also Author, please give me some sweet lovemaking and an HEA ending!
Sincerely,
Mick2012
STORY INFO:
Genre: contemporary, new adult
Tags: college, friends to lovers, gay for you, hurt/comfort
Content Warnings: attempted rape, suspected child abuse of secondary character
Word Count: 27,287
EVENT: Love is an Open Road
Long Time Waiting on Goodreads
ePub | Mobi | PDF
Review Long Time Waiting on Goodreads