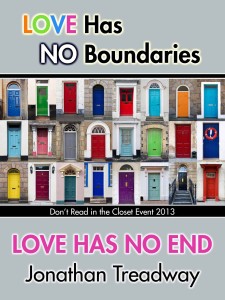 PHOTO DESCRIPTION:
A well-built man is facing the camera at a bit of an angle, with his right arm up over his head, showing his hairy pit. He has an attractive face, with a bit of a crooked nose, and a mustache and goatee. His chest is thick, covered with light brown fur, and his biceps well developed. It's his brown eyes that capture your attention, though, looking at you with a bit of a knowing smirk.
STORY LETTER:
Dear Author,
My love and I have been together over twenty years now and, like many long-term couples, we sometimes take each other for granted. But we try to do that as little as possible, seeking creative new ways to shake things up so we remember to appreciate each other. Those range from the mundane, like making sure we don't get too used to sitting in a particular seat at the table, to the sublime, with adventurous holidays exploring the world together.
Most popular romance stories— movies and books— end when the couple commits to sharing life together, "and they lived happily ever after." But I've often thought the best part is what comes after the Happily Ever After, the daily grind of making a life together year after year after year.
I went to bed late last night, grumpy about having had such a long day. He was already asleep and I just crawled in beside him and conked out. Then I woke up this morning and saw him beside me, and I felt such a wave of love and gratitude that he's here and he's mine. As I watched him sleep, I started thinking about some of the challenges we've faced and ways we've made it work, those things that brought us to this moment right here and now.
[This particular scene doesn't need to occur in the story; I was just using it as an illustration to create a context. I'm looking for an older, established-couple story, but within that framework, anything goes. Well, assuming they're still happy together at the end. And I'm not a big fan of BDSM. But this could be contemporary, historical, futuristic, sci-fi/fantasy…]
Sincerely,
Jess

STORY INFO:
Genre: contemporary
Tags: established couple, arts visual, businessmen, lawyers, sweet no sex, over age 40, tattoos
Word count: 3,663
Dedication
To the real Tom and Brian. I love you guys!
Love Has No End on Goodreads

PDF | Mobi | ePub
Review Love Has No End on Goodreads