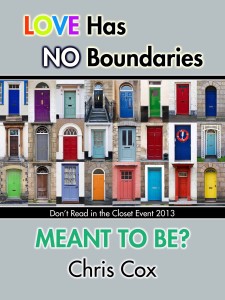 PHOTO DESCRIPTION:
Two young men are standing on a beach, with sand and water in the background. The taller of the two, a brunet, is hugging the blond from the side, and kissing his cheek. The blond seems startled by the gesture, but in need of comfort.
STORY LETTER:
Dear Author,
These two have been together for years. They are still each other's first love. But reality creeps in― both get offers for their dream jobs after finishing university, unfortunately with thousands of miles between them. Are they going to try a "long distance" relationship or is one forced to give up his dreams? Or will they find another solution?
The pic can be the beginning or the end of the story. I just wish for an established couple who is very familiar with each other, some angst and a HEA.
Thanks,
Sunne
STORY INFO:
Genre: contemporary, new adult
Tags: college, engineering, landscape design, twinks, non-explicit, sweet no sex, coming of age, established couple
Word count: 7,237