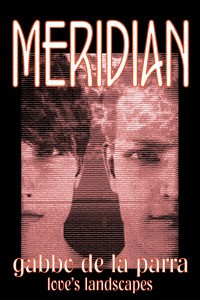 PHOTO DESCRIPTION:
Anime-style depiction of two men embracing at night. A brightly lit, futuristic city is their background, as if they stand on a hill. One man is tall and blond, and the other is shorter with dark hair. They seem to have come to this place on the shiny motorcycle beside them.
STORY LETTER:
Dear Author,
In futuristic/apocalypse USA, most cities are led by the supernaturals. We, humans, become the second class citizen. New York's leader is a werewolf, Chicago is led by a warlock, and Los Angeles? Los Angeles belongs to vampires. Los Angeles human citizens are marked by numbers on their wrists, based on our blood type, and we must donate our blood on scheduled days for those vampires.
This is where I live. I'm 18 years old, I'm blood type AB, and I dream of going out of this city. I hear that there is still a city where humans still have controls, where they are able to keep the supernaturals out. That is where I'm going― with this bad boy on a bike, whom everyone knows as "Tiger". I have a deep crush on him and well, on his bike (they both are just so sexy). Even if he annoys me by keep calling me "Bunny" (yes, I know I'm kinda lightweight). But heck, I'll survive this road trip and who knows, maybe I'll make him fall in love with me too *smile*
Notes:
Please keep the nickname of "Tiger" and "Bunny" in the story― basically I want this to be a futuristic/road-trip story, where the two MCs are going from Los Angeles to their destination, a haven city for humans, and along the way they banter, they fight some bad supernatural beings who try to stop them from reaching the city, they talk about each other's lives and dreams, they discuss "classic" music (and by classic, you can make music from our time *lol*), they kiss, and they fall in love. It MUST NOT be sex heavy, in fact, sex could be kept near the end. Also, don't make it a D/s or master/slave or depressing story just because humans are second class citizens… I don't want to read humans are being used as slaves and suffered from their supernatural masters and such.
Tags: futuristic, road-trip, light sex content, young adult-new adult.
Sincerely,
Ami
STORY INFO:
Genre: alternate universe
Tags: fugitives, futuristic, road trip, sex industry, supernatural beings
Word Count: 18,802
EVENT: Love's Landscapes
Meridian on Goodreads
ePub | Mobi | PDF
Review Meridian on Goodreads