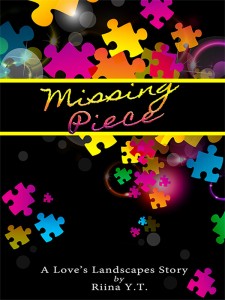 PHOTO DESCRIPTION:
The photograph shows a close-up of two young men from behind. Both are wearing white tank tops. One of them is holding the other close to his chest, kissing the back of his neck.
STORY LETTER:
Dear Author,
He'd lost everything dear to him in one devastating moment. His family turned their backs on him; his friends no longer took his calls. It was the one moment that he was totally true to himself, the moment he told them that he was in love with another man.
With all of that loss you'd think the universe would be at least a little nice to him… no, the man he loved so dearly and risked everything for was on his couch with the twink from downstairs.
Is it bad that I had a hard time holding in my elation? I have wanted him from the moment I saw him. Could it finally be my time? Could he ever really want me?
Please give us our HEA.
Sincerely,
Raevyn
P.S. Contemporary, please. Some angst is good, but not necessary. I'd like them to work for their love, just not too hard. 🙂
STORY INFO:
Genre: contemporary
Tags: businessmen, friends to lovers, slow burn/UST, cookie addiction, sweet romance, hurt/comfort, angst
Content Warning: infidelity/cheating of secondary character
Word Count: 65,325
Dedication
Raevyn, big hugs and a story just for you! 🙂
We've only known each other for a very short time, but I can tell you are doing an amazing job for the M/M Romance community and this wonderful event. I appreciate your help on my other writing, and I hope you will have a little fun with this one.
More hugs!
EVENT: Love's Landscapes
Missing Piece on Goodreads
ePub | Mobi | PDF
Review Missing Piece on Goodreads