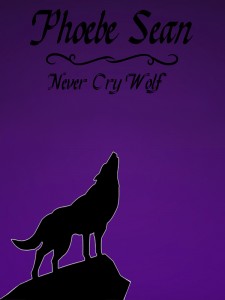 PHOTO DESCRIPTION:
A man is naked, on his stomach on the floor, bound by thick rope in intricate knots, with his legs and arms stretched back, tied with the rope wrapped many times to keep him still. He is also gagged.
STORY LETTER:
Dear Author,
Never thought I'd be here at this phase of my life, chasing mice or bats or whatever the hell it is making that noise behind these industrial building walls. But there's nothing wrong with pest control, so my grandmother tells me.
The creatures making all the racket tonight are elusive. If I don't take care of this tonight they'll find another company so this is it. Turned around in the dark room I trip over something on the floor and hit a wall hard and flail as it crumbles and I fall face first inside. I scramble to find my flashlight and when I do I find this. A nude man bound hand and foot face down on the floor. I don't know who he is but I have to help. I know he doesn't deserve to be imprisoned in this room and tied this way.
Or does he?

No dub-con, rape, torture, etc. No bed hopping Looking for something paranormal or with a little paranormal flair. The tied man can be an MC or not. And would like the guys to be older, at least thirty-five. Heat level, your choice.

Sincerely,
Issa
STORY INFO:
Genre: paranormal
Tags: werewolf, Montreal, soulmates/bonded, blue collar, homophobia, pack politics
Word Count: 32,339
Dedication
To Dominic and Frédérique, as promised.
To Philippe.
And to Issa, thanks for the prompt. Hope you like it.
Acknowledgements
Thanks to all the Goodreads MM Romance crew for the opportunity, organisation and everything involving this huge and exciting project. Thanks to beta readers Amanda, Raevyn, Jeanne, Diane, Jackie, Anna, Alison, Ashley E, Sue, Shaz, Leslie, and Philippe. My undying gratitude to Astrid who edited this story, so you could read it and enjoy it more.
EVENT: Love's Landscapes
Never Cry Wolf on Goodreads (NSFW)
ePub | Mobi | PDF
Review Never Cry Wolf on Goodreads