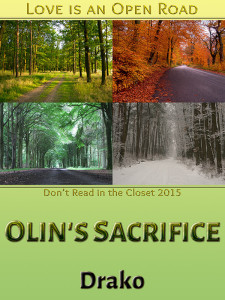 PHOTO DESCRIPTION:
A young man with dark black, curly hair, pale skin, pink lips, and blue eyes. He seems effeminate, beautiful, and otherworldly. There are rings on each of his fingers and a light aura around him.
STORY LETTER:
Dear Author,
I knew I was in trouble the moment I spotted the exotic young man in the bar where Santy told me I'd find my new partner. There was something magnetic about him. Even though I usually go for more masculine men, I couldn't take my eyes off him. When I saw his swift, graceful, and ever so dangerous moves, I was done for. Santy said we had to work together if we wanted to reach our goal, and she's rarely wrong about stuff like that. Problem is, we're nothing alike. I've been called a sly fox, mostly for my personality, but my auburn hair helps that image. There's nothing sly or secretive about him, though. He might be small― smaller than me, which was saying something― but he was dangerous. He was going to get us into so much trouble. He might even be the death of me.
I'm a genre fan. I'd love it if this could be fantasy/urban fantasy/SF. Mysteries are great, too. About the only things I'm not a fan of are mpreg, non-con and contemporaries.
Sincerely,
Jana Denardo
STORY INFO:
Genre: paranormal, urban fantasy
Tags: adventure, fae/fey/fairies, family drama, self-sacrifice, witches
Word Count: 19,673
EVENT: Love is an Open Road
Olin's Sacrifice on Goodreads
ePub | Mobi | PDF
Review Olin's Sacrifice on Goodreads