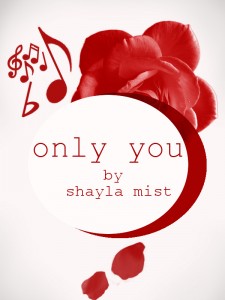 PHOTO DESCRIPTION:
This is a lovely photo that immediately makes you scream "Cute!" There are two gorgeous boys doing a back hug. The blond is wearing what looks like a denim jacket, he has a small earring in his right ear and short hair, combed stylishly to one side. He has a sweet, nostalgic kind of smile (maybe a bit shy too). The brunet looks like the athlete type. He has his arms around the blond's chest and his head leaned towards him. This one has a mischievous kind of smile, like he's trying to act innocent even though he knows he's been caught red-handed.
STORY LETTER:
Dear Author,
This is me and my friend Hunt. For years I have loved him, my best friend since age four. For years I have waited around, putting my life on hold hoping that one day he would realize that he loved me too. For years he has sent me mixed signals making believe that he may feel the same way. Too many times I felt that we were so close to something happening between us but for whatever reason he always pulls away. He's so affectionate and loving with me feeding me enough crumbs that I don't want to give up, I hold on to hope. Well I can't do it anymore. The pain of being so close to him but never truly having him? It's too much. It makes me want to give up. Say something Hunt, because I'm giving up on you.
Thank You so much,
Sincerely,
Amanda
P.S. The song "Say Something" by A Great Big World is my inspiration for this prompt. I don't know if Hunt's problem is he's supposedly straight, if he's gay and a player, or something else entirely, that's up to you. But an HEA is a must!!
STORY INFO:
Genre: contemporary
Tags: friends to lovers, musicians/rock stars, blow job, young adult characters, college, homophobia, bullying
Content Warnings: graphic violence
Word Count: 22,754
Acknowledgements
Many thanks to the awesome DRitC team for making this event possible, to Alicia and Deb for the incredibly huge amount of time they spent on helping me revise this story and for their amazing feedback.

Thanks a lot to Louise, Ava and Vess for their support and willingness to read my messed up first draft.
EVENT: Love's Landscapes
Only You on Goodreads
ePub | Mobi | PDF
Review Only You on Goodreads