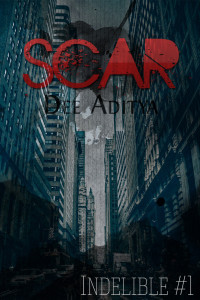 PHOTO DESCRIPTION:
A lithely muscular man straddles a man with a forest tattoo on his bicep. The man on top has his hands placed on the other man's shoulders, and their lips are locked together. The tattooed man holds on to his partner's bottom as he enters him, and his grip is harsh, but the kiss they share is intimate and tender.
STORY LETTER:
Dear Author,
Please take inspiration from Yelawolf's Till It's Gone [Lyrics].
I'd love something dark and gritty that will make me an emotional wreck, maybe even angry at times. In essence, something that makes me feel. My dream would be for a modern prison setting (though I'm fine with dystopian or historical, as well), but if something else speaks to you, please feel free.
My only other requests is that it's not PWP and that the main "romance"/love is between just two characters. Give me something that builds and twists and makes me hurt. If you can do that, I'm forever yours.
Sincerely,
Samantha
STORY INFO:
Genre: dystopian, alternate universe
Tags: illegal fighting, violence, hurt/comfort, judgmental eyebrows, emotional
Content Warnings: death of secondary character, forced consent
Word Count: 37,961
Acknowledgements
A big thank you to my beta reader Trace for putting up with me and giving me wonderful suggestions without which this story would have had many Plot Fails.
Many thanks to my prompter Samantha for the brilliant prompt, and the brilliant picture that came with it. I hope you like what I've done with it.
I must also offer thanks to my college textbooks― every time I sat down to study, I got inspired to write.
Finally, my eternal gratitude to the DRitC team for putting this whole thing together.
Author's Note
I had Eminem's "Beautiful Pain" (ft. Sia) from the album Marshall Mathers LP 2 on repeat basically the entire time I wrote the later chapters. If Russ had a "character song," this would be it.
EVENT: Love is an Open Road
Scar on Goodreads (NSFW)
ePub | Mobi | PDF
Review Scar on Goodreads