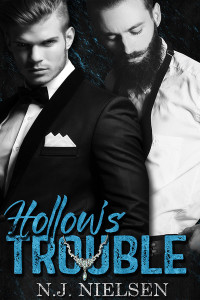 PHOTO DESCRIPTION:
The guy is a vampire. He looks stunning and has exquisite taste in clothing. He's standing on a balcony (maybe) and is either just putting on or removing his outer coat.
STORY LETTER:
Dear Author,
Get this, I'm no romantic. I don't even believe in love. Hell, I don't even have time to think about those sappy things. Love? Ha, not for me. But the thing is all of it went to hell because of him. Okay let me be clear, this is how it went down. Me and my gang was at this fancy party. Why? Well, me, I'm what you call a thief. We steal things. Precious pricey things. And we do it with such class you won't even notice it.
Anyhow, we wanted to steal this diamond necklace. It was so damn pricey I thought it would be the job for ages. I knew if it went right we could be legends among thieves. What I didn't know was, well, honestly it turned out that I knew almost nothing.
Like, first, there was a guy at this party who was insanely good looking and all that stuff. But strange thing was I was so attracted to him I couldn't concentrate on the mission. I almost missed seeing the necklace his date was wearing.
Second, it felt like knew him from some where, like from another life, and somehow I knew he was a vampire too.
Third, there's someone/something else out there trying to get the necklace from his date.
Fourth, suddenly girl with the necklace went missing, and he got wounded.
Fifth, him being hurt made me hurt too, that emotion felt so alien to me, but I knew it was love.
Sincerely,
DareDevil
STORY INFO:
Genre: paranormal
Tags: demon ancestry, vampires, enemies, thieves, magic users, soulmates/bonded, family, prophecies
Content Warnings: graphic violence
Word Count: 21,701
EVENT: Love is an Open Road
Hollow's Trouble on Goodreads
ePub | Mobi | PDF
Review Hollow's Trouble on Goodreads