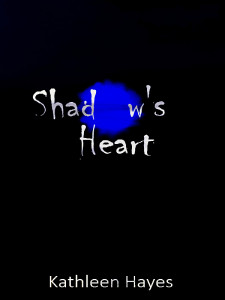 PHOTO DESCRIPTION:
A young elf is sneaking through a ruined castle. In his hands he holds a glowing orb.
Unbeknownst to him a dragon is sneaking up behind. The dragon is about to tap the young elf on the shoulder with its tail. The ruined castle looks vaguely Nordic or Germanic.
STORY LETTER:
Dear Author,
My name is Maksimillian. I am a shifter.
See me? The one with the fangs and a tail. The one hiding between the statues, among the ruins of my ancient home.
It's not the first time I spy a thief sneaking in. None succeeded. But this little elf… he is the first one I permit to walk through the castle unharmed. Seems, he brought something with him. I can feel it, hidden under his cloak, something that was stolen from my family long ago, something that carries salvation to my brothers, to my whole species. How did he get it, where? Why is he smuggling it back instead of keeping to himself or selling for a profit?
This might be a trap, a bait to lure me out. But there is determination on the elf's face, a touch of excitement and Hope.
I wish for a Happily Ever After with this cute yet mischievous looking creature and I understand that we have to work hard for it.
Maks
Please, little to no sex.
I wouldn't mind a few funny bits, but I would love the story to be on a serious side.
Thanks,
Murmurella 🙂
STORY INFO:
Genre: fantasy
Tags: elves, dragon, shifter, magic, genderfluid, sweet/no sex, family issues, bonded, captivity, hurt/comfort, interspecies, communicable illness
Word Count: 7,850
EVENT: Love is an Open Road
Shadow's Heart on Goodreads
ePub | Mobi | PDF
Review Shadow's Heart on Goodreads