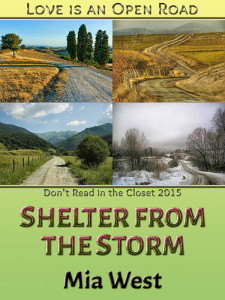 PHOTO DESCRIPTION:
The photo for this prompt shows a muscular young man wearing a cowboy hat, bandanna, leather work gloves, jeans, and belt. He is looking at a white horse, whose bridle he grips. The man's eyes are shielded by his hat.
STORY LETTER:
Dear Author,
I've never thought much about taking a wife. Eligible women are scarce here. When Ma died, it took all of our energy to keep the farm going. Pa died last year and I have help in the field but it's not enough. A year of living alone has made me long for the sound of a voice besides my own and a warm body to help stave off the night chill. So I finally put in an ad for a mail order bride. And she's on the next train. She seems perfect. She can cook, clean, tend a garden, and read and write. Maybe too good to be true. But I'm desperate and can't help but hope.
Please make this an 1800s American West mail order bride story with either a transgender bride or a man pretending to be a woman. The farm could be a ranch and the train a stage depending on the decade. I want the bride to have some of the knowledge or skills needed to be a farm wife.
Heat level author's choice but please think outside the box and make any sex appropriate for the time period. No BDSM, menage, cheating, torture, etc.
Sincerely,
Issa
STORY INFO:
Genre: historical, western
Tags: 19th Century, farmer, cross-dressing, disguise, humorous, hurt/comfort, interracial, masturbation, Native American
Content Warnings: violence (off the page)
Word Count: 7,624
EVENT: Love is an Open Road
Shelter from the Storm on Goodreads
ePub | Mobi | PDF
Review Shelter from the Storm on Goodreads