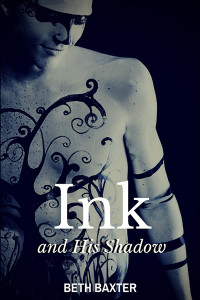 PHOTO DESCRIPTION:
Two black and white photographs of men. The man on the left has dark hair, cut above the chin, and wears black. The man in the picture on the right has short dark hair, scars and tattoos.
STORY LETTER:
Dear Author,
See the guy on the left? He felt people close to him always ended up dead. Some said he's cursed, that he brought plague to whomever was near him. He just wanted to live alone quietly and not jeopardize anyone. But there's this group of people wanting to bring him in. They said they're trying to keep him safe, even as they eyed him suspiciously. But he felt that they're the ones who meant him harm. And that force, whoever― whatever― it was, was killing those people. He was the one that just wanted to protect him, to watch over him from the shadows…
That guy on the right, with scars on his body was a perpetual dark shadow. He could be someone back from the grave, from the future or another time. But he had reasons― and means― to keep his guy safe.
I just wants some HEA for them. No BDSM please.
Sincerely,
Didi
STORY INFO:
Genre: paranormal
Tags: twinks, ghost, psychic ability, reunited, soulmates/fated, public sex, artist, curse, tattoos, on-the-run
Content Warning: graphic violence
Word Count: 19,042
EVENT: Love is an Open Road
Ink and His Shadow on Goodreads
ePub | Mobi | PDF
Review Ink and His Shadow on Goodreads