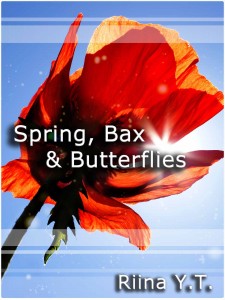 PHOTO DESCRIPTION:
The photograph shows us two blond teenage boys on a sunny day, in front of a stadium. Both are quite buff and wearing identical maroon-colored rugby jerseys. The taller boy has an arm around the other in a gentle embrace whilst pressing a soft kiss to his forehead. Both appear to be happy and not the least concerned about their public display of affection.
STORY LETTER:
Dear Author,

This is the last day of our senior year of high school. It hasn't been an easy year for us, but we've made it. Please give us a story.
This picture of us can represent the beginning, or the end, of your story for us. How did we make it to this point or where are we going from here?
I love a contemporary, New Adult or Young Adult, romance. On-the-page sex (can be sweet & romantic or hot & steamy) is major a plus. Please no cheating, no vampires/shifters and no BDSM. I love me some angst but an HEA/HFN ending is a must.

Sincerely,

Justin2
STORY INFO:
Genre: new adult, contemporary
Tags: high school, barely legal, first time, coming of age, sports, slow burn/ust, coming out
Word Count: 59,534
Dedication
Justin, this is for you! 🙂
Acknowledgements
I'd like to send a big "Thank You" to all my friends who never fail to make me smile, the Goodreads (M/M Romance) community, the awesome Don't Read in the Closet team for making this wonderful event possible and of course everyone who encouraged me in one way or another― you know who you are! You're the best. x
EVENT: Love's Landscapes
Spring, Bax & Butterflies on Goodreads
ePub | Mobi | PDF
Review Spring, Bax & Butterflies on Goodreads