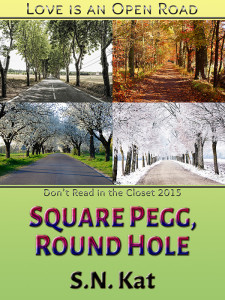 PHOTO DESCRIPTION:
Photo 1: Lying on his back, a young man with blue eyes is looking at the viewer. He is wearing a white striped shirt with a blue pea coat.
Photo 2: A group of seven men are standing on a beach, all wearing very short white shorts. One man in particular, furthest on the right, has brown, cropped hair and a lean muscular body.
STORY LETTER:
Dear Author,
That's me in the top photo (my name is up to you). I am lying on a hill that overlooks the beach. The jocks are just getting ready for a game of volleyball. I have been watching him for days (which one is also up to you, they're all hot) but I am out of his league. I am a computer major and he's the captain of the **** sports team. What could he see in me?
Author, please give this couple a HEA. The computer major is called a geek by others but is actually a genius. (Think Spencer Reid from Criminal Minds). The jock is not all muscle and no brains and doesn't like being treated as such. He likes a man who he can match wits with.
My only stipulations are:
No BDSM, please keep it sweet and romantic (but hot).
A few laughs would be good.
At least one hot love scene, if not more than one (hint, hint).
Sincerely,
Carol
STORY INFO:
Genre: contemporary
Tags: college, athlete, mutual love, slow burn/UST, geek/nerd
Word Count: 13,607
Acknowledgements
A huge THANK YOU to the M/M Romance group and everyone involved in the Love is an Open Road event. Without your hearts, dedication and time, this event would not be the wonderful thing it is. Thank you to Carol for providing this delightful prompt. It was fun to write and I hope this story meets your expectations. Thanks to Sandy for her time and patience through the editing process. And to those reading, thanks for taking the time to read and I hope you enjoy.
EVENT: Love is an Open Road
Square Pegg, Round Hole on Goodreads
ePub | Mobi | PDF
Review Square Pegg, Round Hole on Goodreads