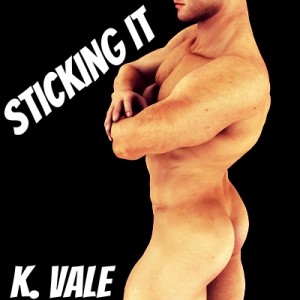 PHOTO DESCRIPTION:
A young, heavily muscled man, with his dark hair in a pompadour, is performing a gymnastics routine on a pommel horse wearing only his underwear.
STORY LETTER:
Dear Author,
I know I'm not supposed to be on the equipment after hours, but when my frat brothers dared me to strip down to my skivvies and start scissoring, who was I to say no? We snuck in and now, here I am. We all do dumb shit when it's just the guys, after all, right? And I mean, clearly they've seen me before when I was competing on the college team, but I guess it's an understatement to say that they've never seen me perform in such— ahem— brief attire.
Most of the guys looked uncomfortable, but I noticed one of them looking at me like he had something else in mind. He's new and kinda one of the more quiet ones among us, so I don't know much about him. I've only just started to realize that I might… well, kinda sorta totally… like guys and not girls. Is it possible he could maybe be… like me?
Sincerely,
Confused… Curious… and Crazy Limber
Note: Hi! I'd like an HEA (or at least HFN) and would prefer no BDSM, dub-con, menage (or the more unusual stuff like sounding, watersports, etc.). Just some dirty sexy times (maybe some dirty talk?) and cute college boys, please! Would love it if one of them were a little geeky or nerdy. Not sure if that's squeeze-in-able, but just thought I'd throw it out there. 😀 Thanks!
STORY INFO:
Genre: contemporary, new adult
Tags: fraternity, college, closeted, gymnast, athlete, masturbation, geek, nerd, virgin
Word count: 13,056
Sticking It on Goodreads (NSFW)

PDF | Mobi | ePub
Review Sticking It on Goodreads