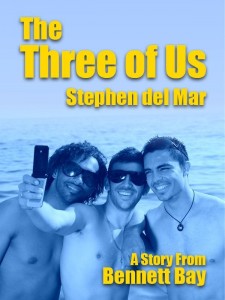 PHOTO DESCRIPTION:
Three college-age men in a cuddle pile on the ground. The scene depicts deep friendship and affection between the men.
STORY LETTER:
Dear Author,
These 3 guys are sweet together. They met in college when they were on the same dorm hall. They became instant best friends. They hang out and goof off together, have similar schedules and are just great buddies.
Please tell me how did that friendship turn into the love that we see in the picture? What was the catalyst?
Would love HEA with maybe a glimpse into the future or told in flashback form. Angst and heart break (no cheating though) definitely welcome. Bigotry from minor characters is okay as long as no life threatening injuries. I would love to cry with these guys and know that love can conquer all 🙂
Sincerely,
Rosie
STORY INFO:
Genre: contemporary
Tags: college, coming of age, sports, friendship, first time, new love, interracial
Content warnings: off page non-con, violence
Word count: 23,569
Dedication
Thanks go to Rosie on the Goodreads M/M Romance group for the prompt that started this story and Cynthia A. Roedig, my buddy since high school and a great editor. Thank you to my readers: Kat Riegel, Rosie Moewe and Nan Greenwald.
The Three of Us on Goodreads

PDF | Mobi | ePub
Review The Three of Us on Goodreads