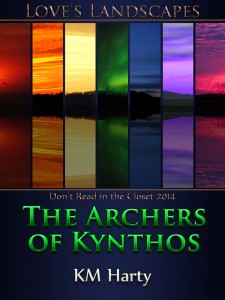 PHOTO DESCRIPTION: 
A statue, that looks as if it is floating in water, of a man with an octopus surrounding the lower half of his body. The man appears to be fighting it off and in pain.
STORY LETTER: 
Dear Author,

He has been down here for a couple of days already; he could tell by the streams of lights through the small openings high up surrounding the edges of the high wall. At first he thought it would be stuffy and hot, curiously it was rather cold. It must be the damp packed-earth wall around him. The wall was at least several metres high. Even so, that was not the only deterrence stopping him from leaving this prison he had been unceremoniously dumped into. He knew that he would be a permanent fixture here unless someone saw fit to release him from the sturdy chain attached to the iron collar resting on his neck.
They would come in two or three persons, at fixed intervals each day, to provide him with sustenance and attend to his personal grooming. He had no idea why they were fastidious about his cleanliness and health. He couldn't shake off the ominous feeling that he was being fattened up like a lamb before a sacrifice. 

What I wish for in this story: 
I want this to be a Tentacles MPREG story (Tent-sex + Mpreg). A non-con struggly-forced breeding with impregnation of a handsome MC, and his struggles to adapt to his pregnancy. If you are brave enough, an on-the-page birth scene would be a big plus.
I am not one to demand for HEA/HFN as I detest those unnatural/forced HEAs the most. To me, as long as the ending fits well with the story, a tragedy is a big welcome too.
I love angst in my stories and I hope the MC isn't too whiny or TSTL.
A huge thank you in advance for picking up this story. 

Sincerely,

Kynthos-the-Archer
STORY INFO:
Genre: paranormal
Tags: cult, m-preg, gods, abduction, captivity, betrayal
Content Warnings: dub/non-con, rape, no HEA
Word Count: 24,937
EVENT: Love's Landscapes
The Archers of Kynthos on Goodreads
ePub | Mobi | PDF
Review The Archers of Kynthos on Goodreads