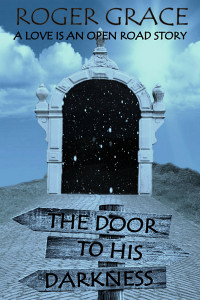 PHOTO DESCRIPTION:
A wolf shifter in partial shift, his ears and tail are wolf while the rest of the body is a tall muscular human is looking down at a slim slender humanoid with what appears to be ram horns that is looking up at the shifter with care showing in both of them. The picture is in anime/manga style.
STORY LETTER:
Dear Author,
In my world there are two ruling bodies; Demons and Shifters. My father is a Demon Lord but I'm Half Incubus and Half Warlock. My horns show my station as a demon, however, my different colored eyes show my dual blood. Because of my dual blood, there is a dark power inside me. I fear this power, and my father has kept me sheltered as he would destroy anyone who tried to use this darkness for their personal gain.
While at The Gathering, where all beings in power come together once every 100 years, I met someone. He's a Lycan and he's the most beautiful being I've ever seen. One night of passion is hardly anything to an Incubus like me but it was the most special night I had ever had. We both had a connection like no other, and to top it off, my taking of his life force did nothing but invigorate him.
As the son of a prestigious Lycan family, there is no way our union would be allowed with a half like me. When we are discovered, we're torn apart. When I hear of my beautiful Lycan being publicly punished by his family for tarnishing the family name, the darkness that I have so tried to keep locked away, is unleashed. I will not allow the one who has finally brought me peace and happiness to be hurt. Now everyone will learn of the monster we fought to conceal.
Sincerely,
Neko
STORY INFO:
Genre: paranormal, fantasy
Tags: two alpha males, wolf shifter, diplomat, magic user, demon, Mpreg (hint of), semipublic blow job
Word Count: 5,947
Acknowledgements
I would like to thank Neko for the prompt, so good and calling to me. The people who offered encouragement on the prompt and helped out, including Tala who provided me with Brycent's first name, also Ilona who provided me with the name of one of the realms that we haven't heard from yet. Amanda and Ann and Anna E. provided encouragement. Everyone that followed my quiz on the event thread, I had as much fun working on the quiz as I did writing the story. Sometimes I stumped them and sometimes they got answers that I thought no one would get. I would also like to thank Gabbo De La Perra for the amazing cover. I would like to thank the DRitC moderators for hosting and leading us in this huge undertaking.
Author's Note
Unfortunately this is an incomplete story, since I had nearly 50,000 words on the story which was near completion when I could not find the flash drive it was stored on. I sent a note to the mods and also let Neko, the creator of the prompt, know that while I was working on the story I didn't have time to finish it. I will still be working to finish this story and the completed story will be available for free. I am sorry for everyone I let down and hope this little story nugget can in some way make up for the hassle.
EVENT: Love is an Open Road
The Door to His Darkness on Goodreads
ePub | Mobi | PDF
Review The Door to His Darkness on Goodreads