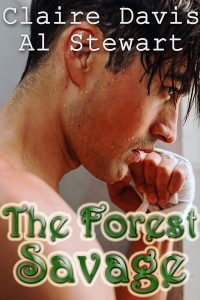 PHOTO DESCRIPTION:
In the photograph, two young men sit closely together. One is smoking, while the other appears to be talking. Their close proximity to one another suggests friendship and intimacy. Behind them, the surroundings look bleak and drab.
STORY LETTER:
Dear Author,
I want to know their story. They look like best friends, but is there something more between them? Maybe one of them is head over heels and the other one a bit clueless? They would make such a cute couple 🙂
Sincerely,
NannyOgg
STORY INFO:
Genre: contemporary
Tags: gangs, crime, drug use, drink driving, violence, prison, first time, friends to lovers, slow burn, hurt/comfort
Content Warnings: dub-con/non-con
Word Count: 28,553
Acknowledgements
With thanks to our magnificent readers: Kristan, Layla, Kim Alan, Astrid, Noah, Grenville.
With thanks to the MM group and all the volunteers who take part.
Dedication
This story is dedicated to Kristan and Layla.
EVENT: Love is an Open Road
The Forest Savage on Goodreads
ePub | Mobi | PDF
Review The Forest Savage on Goodreads