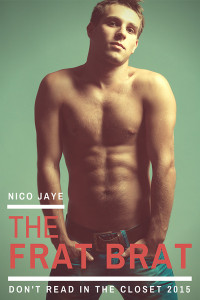 PHOTO DESCRIPTION:
A black-and-white close-up of an attractive young man wearing a dark blindfold. His expression is stoic― not fearful, but also not excited. He isn't wearing a shirt, and, based on the upper chest area that is visible, he's muscular and fit.
STORY LETTER:
Dear Author,
I am taking part of a punishment… scratch that, I'm being forced in this punishment. We, the seniors, placed a bet with the juniors of our fraternity to see who could raise the most money. Guess who lost? Now, each senior is placed in a separate room where our supposed punishment will happen. Walking into my assigned room, I notice two unusual things: a blindfold and a note that says "Sit down and put the blindfold on. ―Secret Admirer"
I don't like three-ways or more-ways. Try not to go too far into bondage, but I'm not against it if that is where the author sees this story going. I'm more a sap/happy reader.
Thanks!
S.N. Kat
STORY INFO:
Genre: contemporary
Tags: college, fraternity, gay for you, first time, secret crush, Asian, teasing, blindfold, porntastic, fluff
Word Count: 10,974
Author's Note
A big thank you to the M/M Romance Group for hosting this fun event. Thanks also to S.N. Kat for providing the inspiring letter and to H. and L. for the lightning-fast beta reads. This story is dedicated to all of us who've experienced hopeless crushes. May there always be hope. 😉 Thanks for reading!
EVENT: Love is an Open Road
The Frat Brat on Goodreads
ePub | Mobi | PDF
Review The Frat Brat on Goodreads