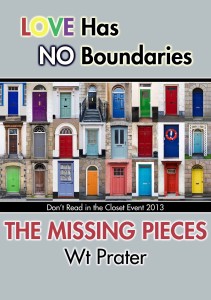 PHOTO DESCRIPTION:
The photo appears to be a posed studio portrait. The man on the left wears a suit and tie, and
has dark curly hair. His smile is slightly goofy and a little wistful. The smiling man on the
right has on a patterned casual shirt and his arm is draped across the other man's shoulders.
He is dark blond, with a narrow moustache and trimmed beard. In front of them, a young
teenage girl smiles widely, her long reddish-brown hair pulled up and allowed to fall around
her shoulders.
STORY LETTER:
Dear Author,
We've been friends for as long as we can remember, but time and misunderstandings have
meant that it's been almost a decade since we last spoke. It wasn't until our other best friend,
our third Musketeer died and left her daughter to us to raise, together, that we saw each other
again. What separated us and where do we go from here? I'm not looking for a fanfic, I want
something original. I would like a HEA and if possible at least one sex scene. Otherwise I'm
pretty much open to anything.
Sincerely,
Shanna
STORY INFO:
Genre: contemporary
Tags: grief, hurt/comfort, homophobia, transphobia, men with children, high school,
family drama, cliffhanger ending
Content warnings: This story is an emotional rollercoaster.
Word count: 9,236
The Missing Pieces on Goodreads

PDF | Mobi | ePub
The Missing Pieces on Goodreads