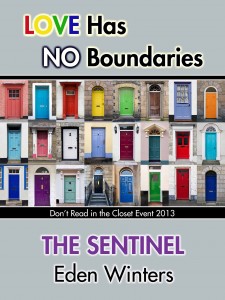 PHOTO DESCRIPTION:
A sepia tone photograph shows a handsome man, bare-chested, who sits cradling a baby in both hands. He has short hair and a muscled body, and he gazes adoringly at the baby.
STORY LETTER:
Dear Author,
This man is a protector, a fierce and rugged man with a checkered past and an absent family… and yet he holds our new daughter with such tenderness and care. He loves my entire clan of a family nearly as much as he loves me, and despite his horrid birth family, he has become the brother, the son, the cousin, the uncle that they never knew they were missing.
He loves us all, and protects us all… even when the proverbial s*$% hits the fan.
Please tell our story, how he came to be so gentle and loving of my family, OUR family, yet can be so fierce, so distant, from the rest of the world.
Sincerely,
Brett
STORY INFO:
Genre: science fiction
Tags: futuristic, other world, enemies to lovers, military, men with children
Content warnings: character death, off-page child abuse
Word count: 16,915
The Sentinel on Goodreads

PDF | Mobi | ePub
Review The Sentinel on Goodreads