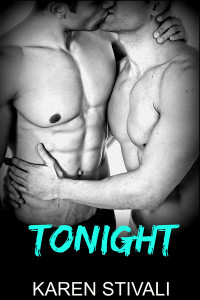 PHOTO DESCRIPTION:
Two sexy, shirtless, dark-haired young men are making out on a couch. The muscular, tattooed man on top is holding the other guy's wrists above his head with one strong hand as they kiss.
STORY LETTER:
Dear Author,
See the hot jock sitting on top of me? He's my older brother's team mate and I've lusted after him― and loved him― since forever. I never thought I'd have a chance though. That dumbass brother of mine always said he was straight. But look at the way he's giving the phrase "He takes my breath away" a whole new meaning! My brother must be wrong. Please, dear author, let him be wrong and make my dream come true.
Thanks!
Sincerely,
Liza
STORY INFO:
Genre: contemporary
Tags: college, new adult, friends to lovers, crush, older brother's bff, artist, athlete, coming out, in the closet, slow burn/UST, masturbation, blow job, frottage, first time
Word Count: 15,031
EVENT: Love is an Open Road
Tonight on Goodreads
ePub | Mobi | PDF
Review Tonight on Goodreads
At the request of the author, this story will

not

be included in the anthologies.