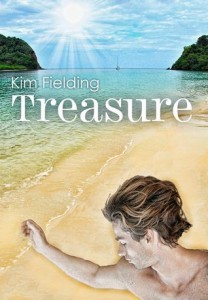 PHOTO DESCRIPTION:
A handsome blond wearing a cape and embroidered tunic is on one knee. He's clutching a smaller man protectively to him. The smaller man is bound hand and foot and wears knee breeches and a long shirt. The blond wields a sword, which he has just used to cut the rope that is twisted around the smaller man's arms.
STORY LETTER:
Dear Author,
The sea air would be good for me. That's what the doctor had said. The sea air and the sun. "A few quiet weeks on the coast is what you need. Go for a swim. Explore the beaches and the caves. Maybe you'll find a mermaid. Or…" he added with a wink, "some hidden treasure, like in your adventure books."
He was teasing me, I know, but a part of me burned with the idea that maybe… there would be something there, something special, something hidden.
Of all the things to find washed up on the beach, I was not expecting this half-drowned man. Nor what followed after.
Sincerely,
ttg
STORY INFO:
Genre: fantasy
Tags: alternate world, pirates, virgin/first time, hurt/comfort, abduction/kidnapping, bookish/nerdy/geeky
Word count: 38,346
Treasure on Goodreads

PDF | Mobi | ePub
Review Treasure on Goodreads