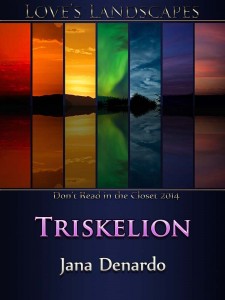 PHOTO DESCRIPTION:
Three firefighters stand proud. Their shirtless bodies are smudged, tired but defiant after battling a fire born of the demon-spawn.
STORY LETTER:
Dear Author,
The Prophecy:
Three to join – each a different race
Three to join – a saving grace
True to heart – one of blood, one of tail
True to heart – one of magic, they will not fail
Hold back the tide – with swords and shields
Hold back the tide – they will never yield
I've long been drawn to mixed paranormal matings, ménages and military stories. So my prompt is all in one… three men (my preference of wolf-shifter, day-walker vampire and magical fae or witch) all of military, law enforcement or clan leadership background. They are fated as "true-mates" and prophesied to bring down an evil (thinking demon horde, but you can go in another direction). Perhaps there is one demon and they fight it together or there is many and each man leads his clan in an epic battle. I would prefer a contemporary setting in which the supernatural exist, and while all the men are "alphas" outside the bedroom I would like at least one to give up control in it.
The picture is not ideal, but perhaps you can use it as a way they all met… volunteer firefighters or an end to the battle. I wanted to show that the characters are older, between twenty-five and thirty. Feel free to use my prophecy or one of your own.
Sincerely,
Alicia
STORY INFO:
Genre: urban fantasy
Tags: paranormal, poly mmm, vampires, shifters, magic, law enforcement, mage/sorcerer, medical personnel, military men
Content Warnings: murder scenes
Word Count: 39,932
Author's Note 
Thanks to Alicia for such a great prompt. I had a great time writing this. Thank you to S.J. Smith and L. Troy for the beta. A big thank you to the Athens Area Nano writers group who graciously allowed me to kill off their fictional selves (twice in a few cases where there was author/ RPGer crossovers), myself included. All places in the story are real, with the exception of the magic shop. The Ridges really was the former Athens OH Lunatic Asylum, but, of course, the Lucerna doesn't own it. Ohio University (OU) does, and the part doubling as housing for Faolan and the others is in part the Kennedy Art Museum (The rest is sadly closed due to age and asbestos). And a huge thanks to everyone who helped make Love's Landscape possible.
EVENT: Love's Landscapes
Triskelion on Goodreads
ePub | Mobi | PDF
Review Triskelion on Goodreads