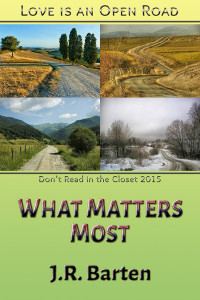 PHOTO DESCRIPTION:
The photo is black and white. In it is a middle-aged man with a buzz haircut and a short beard. He is wearing faded jeans. He is shirtless, and his chest is muscular and dusted with dark hair. He is smiling, looking down at a baby cradled in his arms. This child is about three months old, and she's wearing only a diaper. She has a tiny bit of brown hair on her head, and her mouth is wide open as she smiles back at the man holding her.
STORY LETTER:
Dear Author,
I'm the guy that gets up between 8:30 and 9 a.m., works out twice a day, drinks nasty good-for-you smoothies, has his life together and knows where he's going. Then my flighty, quirky, "there's always an adventure on the horizon", haven't seen in almost two years, sister just drops off this tiny pink thing with a note, and says her name is Lilly May. I was hoping it was a dog, like on-my-knees-begging-God it was a dog. Nope. What the hell was I going to do with this, this pink, pinched up face, crying baby?
Thank you so much,
Sincerely,
Brandy
P.S. Please don't do a historical or intense BDSM, I love GFY and first timer's however you don't have to go that route but I love HEA, other than that have fun and let your imagination run wild.
STORY INFO:
Genre: contemporary
Tags: mountains, hiking, pastry chef, doctor, baby, bipolar, drug use, sweet/no sex, gay for you
Word Count: 28,104
Acknowledgements
I was lucky enough to see this prompt the second time around, and it melted my heart. Thank you, Brandy, for such a wonderful picture and story idea.
Thank you to Jewel, who upon my desperate cry for help in choosing a name for the man in the picture, gave me the brilliant suggestion to call him "Brick". That led me to Brixton, and I love how well that name fit right into the story.
Thank you to the DRitC crew. This is an amazing event, and you are incredible people who give so much of yourselves. I am humbled and proud to be a part of it.
To my wonderful beta readers and editors: you were there for me in my hour of need. (Which happened to be incredibly last minute, due to my tendency toward procrastination.)
Lastly, thank you to my wife. She's been with me for sixteen years, and she still loves me. Now that's something.
J.R. Barten
"Jen"
EVENT: Love is an Open Road
What Matters Most on Goodreads
ePub | Mobi | PDF
Review What Matters Most on Goodreads