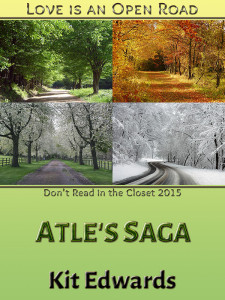 PHOTO DESCRIPTION:
A Celtic warrior stands in a room of what looks like the sacked remains of a country estate. His well-muscled arms are crossed over his chest and he is holding a double-headed axe. He is wearing Celtic dress (kilt, tunic) and he has shoulder-length red hair and a red beard. His determined gaze is focused on something in the distance.
STORY LETTER:
Dear Author,
I would love to read a story set in pre-Christian Northern Europe (Germanic, Celtic, Slavic, etc) with a red-headed warrior MC. I enjoy reading about characters in difficult situations, so a plot that involves some kind of danger (be it because of a power struggle or war) would be very much appreciated. Will it be about two warriors from opposing clans falling in love? A warrior on a mission falling in love in someone from a completely different walk of life? Something else altogether?
Please, add a passionate love affair that involves hot sex, and I'll be a very happy prompter 🙂
Please, no titillating non-con and MC death.
Sincerely,
Agnes
STORY INFO:
Genre: historical, alternate universe
Tags: archaic attitudes, enemies to lovers, Vikings, warriors
Content Warnings: brief human sacrifice, hanging
Word Count: 27,544
EVENT: Love is an Open Road
Atle's Saga on Goodreads
ePub | Mobi | PDF
Review Atle's Saga on Goodreads