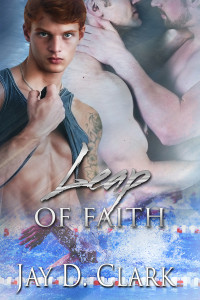 PHOTO DESCRIPTION:
A hunky, muscular bear with a shaven head and a trimmed beard sits on a pool deck. His muscular partner, also with a trimmed beard, but cropped hair, is down in the water between his legs, left hand on his right thigh, other hand on his left pec, contentedly sucking the shaven-headed hunk's cock.
STORY LETTER:
Dear Author,
Those bastards are after me again. I know if they catch me, they will kill me. I hopped a fence and fell into a pool/hot tub, interrupting two very sexy, naked men. Great, now these two will probably kill me.
Thank you,
Sincerely,
Lori
P.S. I would like a contemporary, mmm romance with an HEA. The rest is up to you!
STORY INFO:
Genre: contemporary
Tags: m/m/m ménage, erotica, public nudity, sex in public, group sex, sex addiction, college sports (swimming), college performing arts (theatre), homoerotic art (photography, ceramics), LGBT family, religion, gay fraternity, bears, age gap, tattoos, nicknames, open relationship, HEA
Content Warnings: homophobic language, bigotry, hate crimes, graphic violence, controversial psychotherapy, graphic sexual content, stepbrother incest
Word Count: 76,852
EVENT: Love is an Open Road
Leap of Faith on Goodreads (NSFW)
ePub | Mobi | PDF
Review Leap of Faith on Goodreads