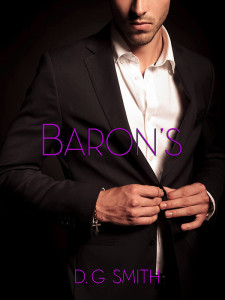 PHOTO DESCRIPTION:
A shirtless man sits in the backseat of a car in the black-and-white photo. We mostly see his torso; his back is to us, and his wrists are handcuffed behind him. The cuffs and his bare skin seem to glow in the light coming from the open door of the car.
STORY LETTER:
Dear Author,
At first glance, the man in this picture looks like he has no control over his own situation. Stripped of his shirt, hands cuffed behind him, pushed back into a tight space… he doesn't seem to be the one in charge here.
I want you to imagine a story where he is the one in charge, where his face is actually glancing over his shoulder at you, calm and cocky, or someone's opening the door for him, their eyes turned respectfully away. Or maybe whoever put him here doesn't know he's in charge yet, but oh, they're going to soon.
This story doesn't have to be BDSM, but I am looking for the subversion of common power-dynamic tropes. Give me a contemporary, give me a science fiction, give me anything but most of all, give me a protagonist who doesn't need to flaunt it to know that he's got it. And please, no non-con/dub-con and rape as a plot point. Also, I'd like an HFN/HEA if at all possible.
Thank you,
Cari Z
STORY INFO:
Genre: contemporary
Tags: BDSM, slow burn/UST, lust, tattoos, over age 40, age gap, public activity, visual arts, bratty sub
Word Count: 35,374
Dedication
This, my debut novella, is dedicated to my bestie and mentor, Wulf Francu Godgluck. Without you kicking my arse and building my self-confidence, I would never have been able to accomplish this, thank you Wulfy! It is also dedicated to all the m/m authors out there who have taken me on many countless journeys where I have hated and loved you, sometimes in equal measure but I have never been able to walk away unaffected by your stories, thank you.
To Cari Z, thank you for the fantastic prompt and the opportunity it gave me to introduce you to Axel and Baron.
Lastly, and to me, the most important of all, my betas. I would never have finished this without your constant encouragement and love, thank you.
Sanet Nel– Woman, without your sharp eye and insight into my characters, this story would not have happened! You are a gem to be treasured always.
Lily Lamb– My pickle, without your love and encouragement, I think I would have gone bonkers.
Wulf F. Godgluck– You taught me everything I know and threatening me with your whip only inspired me more!
May Wilson– Your constant love and cheering me on is what kept me going when I second- guessed everything I was doing.
A special thank you to Master Tim O'Rahilly, thank you for your patience in answering all my questions.
EVENT: Love is an Open Road
Baron's on Goodreads
ePub | Mobi | PDF
Review Baron's on Goodreads