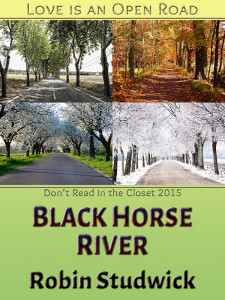 PHOTO DESCRIPTION:
Black and white. A nicely muscled young man crouches possibly naked in shallow water, hair dripping as he ducks his head away from the viewer.
STORY LETTER:
Dear Author,
One of my first vivid memories is of his callused hand holding a wooden toy. He was big even at 16, but I was not afraid. He speaks only to the horses, but I've heard him whisper, "As you wish, my lord."
He's always alone; the others shun him. I hide and watch him strip and bathe in the river. I'm fascinated by the movement of his hard, ropey muscles, his long cock, his dark to my light.
I'm of age to be married, yet I've never felt the sensual touch of another. He's a servant, not my friend; an illiterate peasant, not my equal. He can never be my lover, but I can't stop this desire from coiling inside me.
P.S. I envision a fantasy, perhaps a sensual, nonliteral play on The Princess Bride; please no dystopia or rape/torture. Erotic tension, on-page sex, and a strong, romantic HEA are a must.
Thank you!
Sincerely,
Dani
STORY INFO:
Genre: fantasy
Tags: first kiss, first time, outdoor activity, handjobs, enthusiastic consent, magic, fairytales, faerie, kelpies, interspecies
Word Count: 6,764
EVENT: Love is an Open Road
Black Horse River on Goodreads
ePub | Mobi | PDF
Review Black Horse River on Goodreads