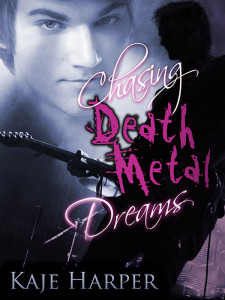 PHOTO DESCRIPTION:
A young bare-chested man stands staring boldly outward from below his raised arms, hands pressed together in his black hair, elbows winged out, colorful dagger tattoos on his forearms. Another tattoo near his neck forms swirl of dark curves with "Boy" over his left collarbone. His biceps are strong, his stomach and pecs flat, his nipples small, above a thin treasure trail leading downward. Below each nipple is the unmistakable, long-healed scar of top surgery.
STORY LETTER:
Dear Author,
I was sent to the US at the age of 10 by my father who could not accept me. You see I was misgendered at birth and I started fighting against my body at a young age. My father sent me to live with my cousin's family along with enough money to pay my way for a few years. Little does he know he helped to fund the many surgeries and hormones to fulfill my dream of having my outside gender match the gender my brain has always known myself to be.
What do you think Author? Not many know of his secret. He is a gay man. Is he in a gang? Is he in a band? How will he find love? How will he be accepted?
Thank you!!
Sincerely,
Melissa
STORY INFO:
Genre: contemporary
Tags: musicians/rock stars, visual arts, in the closet, F2M transgender, family, men with pets, tattoos
Word Count: 93,309
Acknowledgements
I had a lot of help with this one, especially with all the aspects that were out of my expertise. Thanks to Gaby, Maria, Tala, Jari, Kate, Kiracee, and Jess. Without you this story could not have been written. I appreciate all the suggestions of unique details, large and small, that created Carlos and his world. As always, any remaining mistakes are my own.
EVENT: Love is an Open Road
Chasing Death Metal Dreams on Goodreads
ePub | Mobi | PDF
Review Chasing Death Metal Dreams on Goodreads