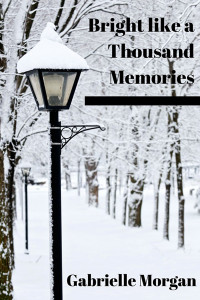 PHOTO DESCRIPTION:
A close-up of two young men, dressed for cold weather in coats and scarves. They're kissing, eyes closed, arms around each other, oblivious to anything going on around them. The taller one on the right has dark hair that appears fluffy and windswept. The other man, who smiles into their kiss, is blonde, wavy locks swept forward, sporting a couple days' stubble and wearing glasses. They seem to be completely lost in their kiss.
STORY LETTER:
Dear Author,
Back in high school, they used to be close friends. Sure, their friendship had been kind of intense, but that's all they'd been. With the start of college, they went to schools in different cities. They tried to stay in touch, but their lives kept them too busy and after a few years, it got down to the occasional e-mail.
Which is why they were both surprised when, almost a decade after they'd last seen each other, they found out they'd be working for the same firm. It was funny how easy it was to go back to the way they were. Their friendship soon turned as strong as it used to be. The problem was, the intensity that had once confused them was back in full force, and now they were both old enough to recognize the feeling they'd only ever felt toward each other.
A lighthearted story with a strong sense of friendship would be appreciated. No BDSM please.
Sincerely,
Ellie
STORY INFO:
Genre: contemporary
Tags: emotional hurt/comfort, family, friends to lovers, friendship, reunion, sweet/no on-page sex
Word Count: 20,576
EVENT: Love is an Open Road
Bright Like a Thousand Memories on Goodreads
ePub | Mobi | PDF
Review Bright Like a Thousand Memories on Goodreads