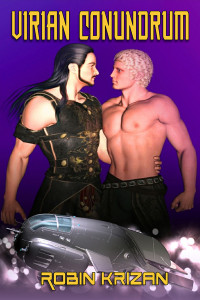 PHOTO DESCRIPTION:
A digital drawing of two nude men lying tangled on a daybed covered with colorful silk throws. A man with white hair and tattoos looks comfortable lying on the other man's chest. The man with the dark brown hair embraces his companion as sunlight shines down on their relaxed forms.
STORY LETTER:
Dear Author,
Max (don't mind really but a typical earth name) is one of earth's best warriors. He doesn't understand why they (the other planet's people) picked him. He understands how important this alliance is. But he's a warrior, not a diplomat, and he's not gay. He would happily go as a bodyguard, if that's what they need, his muscles, but why does he have to marry the bloody prince? Plus, two guys can't have a baby. But he'll do it, a hole is a hole right. He's stuck it in enough, he can just picture one of them, and he only needs to do it once, right?
Dear author,
I would love a sci-fi GFY romance. With M-preg! Please no BDSM or slave, dubious/non-con, just an arranged marriage or treaty.
Thank you,
Sincerely,
Anna E
STORY INFO:
Genre: science fiction
Tags: arranged marriage, gay for you, m-preg, mystery, aliens, military, royalty, interspecies, outdoor sex
Content Warnings: violence
Word Count: 44,734
Acknowledgements
I would like to thank the moderators and volunteers of the M/M Romance Group who make this event possible. Thank you to Anna E for the beautiful prompt. I hope you like where I took it. Extreme thanks to J. Johanis and Ren Stjerne for agreeing to beta. A.L. Boyd, thank you so much for editing my story and helping me smooth out this bumpy road.
I would like to dedicate this to my brother Keith: artist, genius, and the original nerd.
EVENT: Love is an Open Road
Virian Conundrum on Goodreads
ePub | Mobi | PDF
Review Virian Conundrum on Goodreads