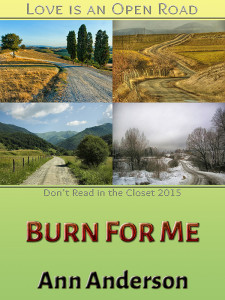 PHOTO DESCRIPTION:
Photo 1: The other has our pirate captain with arrogance and authority in every line of his tan, muscled body, a patch over one eye and a scar beneath the other.
Photo 2: One picture has our genie with his long red hair and tattoos on the left side of his body.
STORY LETTER:
Dear Author,
My days as a genie have been very long. Living in my bottle, waiting for a new Master to claim me. I've been abused and used by previous, greedy Masters. I have a feeling that my new Master, the pirate captain of a ship, who found my bottle in a treasure cave, is not like my other owners. I love nothing more to submit to my Master, to be tied and collared, to be his boy. My new Master is different from my previous owners, he looks at me just so, touches me with reverence before being paddled or playing with his erotic toys. Master hasn't even used his three wishes as of yet. I've come to crave Master and the aftercare. He takes the time to learn my body, my pirate Master. I want him to keep me always. Can you tell our D/s love story?
No fisting, watersports, steampunk or sci-fi please.
Thanks so much!
Sincerely,
SheReadsALot
STORY INFO:
Genre: fantasy
Tags: magic users, pirates, genies, BDSM, tattoos
Word Count: 22,846
EVENT: Love is an Open Road
Burn for Me on Goodreads
ePub | Mobi | PDF
Review Burn for Me on Goodreads