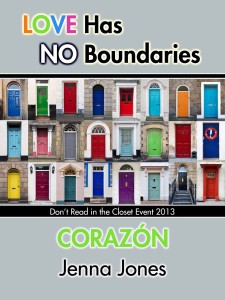 PHOTO DESCRIPTION:
Adventurous-looking, mid-thirties Caucasian man, crouching by a fallen tree in the jungle, is juxtaposed against a handsome Latino man in his mid-twenties in a white T-shirt, at an event.
STORY LETTER:
Dear Author,
I want a story where this man is an archaeologist studying Mesoamerica (Aztec, Maya). He is very passionate about the history and culture of the region, despite not being native to the area. The younger man is a Mexican college student from a wealthy family who is interning at the dig site (maybe his parents are contributing to the project financially or something). He's never cared much about history, especially not the barbaric people who were civilized by the Spanish conquistadors. 
He starts out bored and annoyed with his job. Eventually the archaeologist's passion wears off on him and he learns to love the ancient culture and maybe the man who studies it too. 
Happy ending is a must, some sort of sex would be great (these guys are too gorgeous not to). There will obviously be an age gap, but not too big. I was thinking the archaeologist is early to mid-thirties and the college student is early to mid-twenties. Necessary elements are archaeologist/ Mexican guy, everything else are just suggestions.
Sincerely,
Bridget

STORY INFO:
Genre: contemporary
Tags: college, teaching, non-explicit, friends to lovers, young adult character
Content warnings: minor accidental violence, blood, discussion of ancient religious practices
Word count: 12,360
Corazón on Goodreads

PDF | Mobi | ePub
Review Corazón on Goodreads