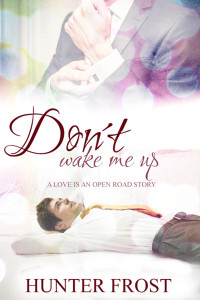 PHOTO DESCRIPTION:
A remarkably attractive man with blue eyes and dark hair is dressed in a stylish blue three-piece pinstriped suit. He stares ahead as if thinking of something, or someone, special. His hands are in his pockets, which suggests a casual attitude, but his face has an expression of fierce determination.
STORY LETTER:
Dear Author,
That's him.
I first saw him when I was fifteen. My father invited him over for Sunday dinner and I couldn't even talk to him. He was too cute and I, too confused because I didn't realize I was gay. Now, I'm a college graduate and have my first job. Heaven help me on my first day at work to catch sight of one of the vice presidents of the company. It was him, the man I've been dreaming about for nine years.
I don't think he knows I exist. I'm not even in his department. But every night I go to sleep with dreams of him and every morning, wake up harder than I ever had before to thoughts of being with him. I'm afraid he'll rebuff me if I ask him out or even that I would be fired. I need this job, but after months of this, I'm beginning to think I need him more.
Sincerely,
Thianna D
P.S. Particular dislikes: no rape play, no mpreg, no mafia, no medical play, and no abuse.
STORY INFO:
Genre: contemporary
Tags: businessmen/suits, age gap, anxiety disorder, geeks/nerds, friends to lovers, office romance, workplace blow job, off-page sex, healing family relationship
Word Count: 17,423
Acknowledgements
A huge arigato to C.M. Walker, Ellie Williams, and Eric Alan Westfall for all of your time, effort, and patience.
EVENT: Love is an Open Road
Don't Wake Me Up on Goodreads
ePub | Mobi | PDF
Review Don't Wake Me Up on Goodreads