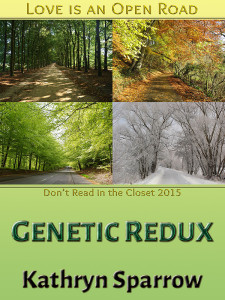 PHOTO DESCRIPTION:
A silver elfin face with intense, red, catlike eyes stares into the camera. Ridges line his forehead and nose. His long hair resembles silver chains and has glowing red beads at the tips. The points of his ears jut out. On his chin is an abstract design of concentric circles and lines that appears to be etched into his skin.
STORY LETTER:
Dear Author,
When the Taeorns attacked everything in our world was forever changed! They destroyed the government without blinking an eye and almost immediately after that they crushed the building resistance and my elder brother along with it.
Since then what's left of our city's population has been disappearing, my cousin is certain that the Taeorns are responsible. He's sure they're planning the next phase of their invasion and he's spent weeks trying to gather together anyone else who's survived the attack so he can form another resistance.
As I stand here face to face with my own alien captor I'm sure his assumptions are correct, and yet as I stare into the beautifully intense eyes of the Taeorn before me I feel as if maybe everything isn't as it seems.
A noise to my right signals the arrival of another being possibly a member of my captor's team, instantly his eyes find mine and I'm shocked to see how similar in color they are to my own green-hazel mixture. I must have made some kind of sound because he began to make his way towards me and when he was closer I knew that what I was seeing was not an illusion.
I am unable to keep my thoughts to myself and the first thought I speak out loud is, "It's impossible! I saw you die!"
All the man said as he continued to stare at me was, "There's so much I need to tell you little brother."
Sincerely,
Gabrielle ~Bhlack Benehvolence~ Jones
STORY INFO:
Genre: science fiction
Tags: abduction, endangered species, enemies to lovers, m-preg (implied), spacemen/aliens, interspecies
Content Warnings: secondary character death, non-consensual body modification
Word Count: 28,084
Acknowledgements
First, thank you to Gabrielle ~Bhlack Benehvolence~ Jones for submitting such a wonderful prompt and for answering my questions. I hope this story satisfies.
Thank you to all of the generous people in Critique Circle who worked with my tight deadline and gave me tons of great feedback that made this story so much stronger. These included: Azalea Moone, Debio, Dmchriley, Ek89027, Genna Donaghy, Jkang, Jimlight, Lola7, Mandio, and Pam Godwin.
All of my critters provided me with a great variety of feedback, but I wanted to call out the following special contributions:
Chuck Robertson for wording suggestions that tightened the prose.
Katamuki for showing me opportunities.
Katherine Lato for her reminders about Brooke.
Mandi Oyster for policing my grammar.
Pamela Bedore for all of her science-fictional insight.
Finally, thank you to the Goodreads M/M Romance group's DRitC team that ran this event. You folks are real heroes.
EVENT: Love is an Open Road
Genetic Redux on Goodreads
ePub | Mobi | PDF
Review Genetic Redux on Goodreads