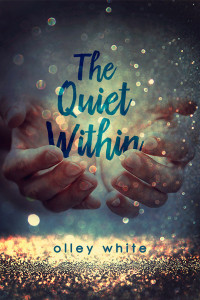 PHOTO DESCRIPTION:
A manga image shows two young adults. The blond, shaggy haired man, is sitting on a stool having his hand bandaged by the other. The other man, whose hair is slightly darker, is taking care of his companion, placing a kiss on the wounded hand as he tends to it. The image is simple but very caring.
STORY LETTER:
Dear Author,
Learning to depend on each other wasn't easy, but it has saved their lives more times than they can count. They didn't choose this life, but are making the best of necessity. The danger is always there, chasing just on their heels. It's these tender moments that make it all worthwhile. The moments when the love shows through.
Sincerely,
Amanda
No cheating, please.
STORY INFO:
Genre: fantasy
Tags: mage, guardian, friends to lovers, quest, slow burn
Word Count: 43,761
Author's Note
I would like to thank Amanda for a beautiful prompt. I fell in love with the picture and the tenderness I saw in it, and Eoin and Kailean came to life for me immediately. I hope you enjoy their journey as much as I have.
As ever, I owe thanks to my family for letting me be absent (in mind if not in body) while I let these two tell me their story.
For the beautiful cover, I owe Natasha Snow more than thanks. I swear she knows what I'm thinking before I do and is the easiest person to work with in the world.
Huge thanks to Nico Jaye and Suki Fleet for their wonderful beta skills. They made sense of my ramblings and made them so much better. Also to Natasha, Nico, SheReadsALot and my unicorns for their continued support. Their witty comments, love and general support were what made this story actually end. Especially when I was writing deep into the night and craving my bed. Thank you all.
And of course thank you to the MM group and the DRitC moderators, editors, proofreaders, and formatters, who work so hard to make this amazing event happen. A special thanks to Raevyn, who took on my commas and tamed them. You have been amazing.
EVENT: Love is an Open Road
The Quiet Within on Goodreads
ePub | Mobi | PDF
Review The Quiet Within on Goodreads