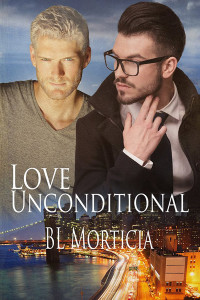 PHOTO DESCRIPTION:
Two men, sitting sideways in a bathtub. One has his arm over the other and they look extremely happy to be with one another.
STORY LETTER:
Dear Author,
I'm a true romantic. There is only one person out there for me and I've found him.
When he and I make love, that is special. Like nothing else I have experienced. But having sex with others can be fun, too. Whether someone watches us make love, adding a third to make things more interesting, playing around with friends or having a solo adventure and telling the other about it.
It's a fun game. Attraction, seduction, pleasure.
We just love having fun, trying out things and are very open about sex. It does not in any way make our love less real or solid. We belong together. ONLY the two of us. That doesn't mean there will always just be two people in our bed. We are equal partners in this relationship, we love and respect each other. Our life may not be what society has in mind for us, but we are happy this way.
BONUS: One MC's thoughts…
When I met him I may have been shy, though I knew I wanted him. Finding out he is a gay porn star didn't bother me. Actually, I love to watch his scenes. He is incredibly sexy and deserves to be called a star.
He doesn't have to stop being a porn star for us to get our HEA. I don't mind him fucking or getting fucked by other guys. I think he would still be hot-as-hell as a silver fox.
I know his heart will always belong to me.
Sincerely,
Marc
STORY INFO:
Genre: contemporary
Tags: established couple, open relationship, age gap, geek, porn star, ménage
Word Count: 25,436
EVENT: Love is an Open Road
Love, Unconditional on Goodreads
ePub | Mobi | PDF
Review Love, Unconditional on Goodreads