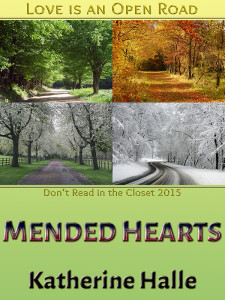 PHOTO DESCRIPTION:
A man with closely cropped, blond hair and wearing blue scrubs leans over the bed of a patient, who is wearing a hospital gown. The patient has similar hair color and the same cut. The man in scrubs is grasping the hand with the IV and leans over, pressing their foreheads together and holding the patient close with a hand clasped on the nape of his neck just above his hospital gown. The patient mirrors his hold, fingertips brushing the edge of the blue scrubs.
STORY LETTER:
Dear Author,
You see the love between us, don't you? He's my soul mate, my salvation. He's the bravest person I know, and I'd give up everything I hold dear for him. But it was not always that way.
Oh, I loved him, but I thought I could survive without him. Worse? He thought so too. I couldn't see past my selfish needs. I wanted from him what his weak heart couldn't give me.
He'll be alright now, but there was a moment when he wasn't, and fate almost took him away from me. It gives me chills just thinking about how close I came to losing him.
Sincerely,
Ruthie
STORY INFO:
Genre: contemporary
Tags: age gap, architect, hurt/comfort, illness/disease, medical personnel, non-explicit, tearjearker
Word Count: 27,447
EVENT: Love is an Open Road
Mended Hearts on Goodreads
ePub | Mobi | PDF
Review Mended Hearts on Goodreads